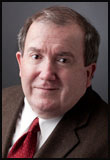 Lex Smith, President/Director
Mr. Smith entered the mining business in 1993 as manager and owner of multiple gold mining claims in Montana. In addition to his position as Merger's President and Director, Mr. Smith was the President and Director of Shoshone Silver/Gold Mining Company from 2003 to 2012, and President and Director of Shoshone Silver Mining Company Mexico S.A. de C.V. from 2008 to 2010. Mr. Smith also served as the President and Director of the Silver Valley Mining Association from its inception in 2003 until 2009, and also served as President and Director of Natural Resources Education Outreach (NREO), an Idaho non-profit corporation. Mr. Smith was a founder of both organizations. Additionally, in 2013, Mr. Smith was employed as a foreign legal consultant and mining law consultant for the LEHMAN, LEE & XU Law Firm in Beijing, China. In December of 2014, Mr. Smith returned to Coeur d'Alene, Idaho from Beijing, to resume his position full time as President and Director of Merger Mines Corporation, a position he has held since 2007. Mr. Smith served in the U.S. Army Security Agency and the Iowa Air National Guard. See also: www.linkedin.com/lexjsmith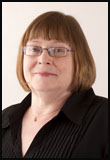 Melanie Farrand, Secretary/Treasurer/Director
Mrs. Farrand has been working in the mining industry for the past thirteen years as an administrative secretary and bookkeeper. She also serves on the Board of Directors of several mining companies. Previously she was the office manager for a Land Surveying company for ten years, responsible for payroll, bookkeeping and research.
Gary Mladjan, Vice-President/Engineering and Technology/Director
Mr. Mladjan, has over sixty years of opto-mechanical engineering experience with various defense contractors, most recently with Raytheon Corporation. Mr. Mladjan was a team member in the development of a number of electro-optical night vision and laser devices and is the primary holder of 7 U.S. Patents, a number of International Patents for those devices as well as a Canadian patent and eleven other disclosures. He was the lead engineer in the advanced conceptual design, engineering costing, product design and manufacturing on many projects at Raytheon, Hughes Aircraft, Northrop Electronics Div. and Aerojet ElectroSystems. He was a designated Raytheon corporate expert for Investment Casting and for Single Point Diamond Machining as well as a developer in the use of exotic materials and technologies for defense products. Mr. Mladjan has authored several published papers on New and Innovative Technology and Detail Design in Exotic Materials. Served in the U.S. Army, Corps of Engineers. See also: www.linkedin.com/gary-mladjan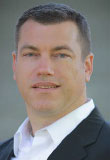 Gabriel Achenbach, Engineering Manager
Mr. Achenbach has nearly twenty years of experience in concept design and production development with extensive experience in precision manufacturing and design of electro-mechanical equipment and from the testing of production systems to large scale mining equipment. He holds a B.S. degree in Mechanical Engineering Technology from Eastern Washington University. See also: www.linkedin.com/in/gabrielachenbach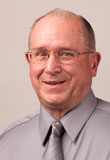 Don Rolfe, Vice-President/Mining Engineer/Director
Mr. Rolfe is a mine engineer with over fifty years of mining industry experience. His career has included positions of Senior Mine Engineer, Chief Mine Engineer, Mine Foreman, Mine Superintendent and Mine Manager with several leading U.S. companies including Anaconda, Hecla, Union Carbide and Homestake. Rolfe has extensive knowledge of the mine planning and development process along with expertise related to the mining of various minerals including gold, silver, uranium, tungsten, phosphate, and bentonite clay. He holds B.S. degree in Mining Engineering from Montana School of Mines.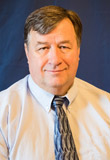 Scott Beggs, Comptroller/Director
Mr. Beggs provides accounting services to the Company on a part-time basis. He has been the finance and budget director for Lake County, Montana since 2014. Prior to his position with Lake County, Montana, he was President and owner of Scott Beggs and Company, Inc. Mr. Beggs holds a B.A. degree in Business Administration/Accounting from Northwest Nazarene University.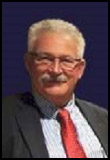 Delbert Hunt, Director
Mr. Hunt has accumulated extensive experience in mining, exploration drilling, the piloting of a wide range of types and sizes of aircraft and the mechanical aspects of aviation, drilling and mining equipment. Currently, Mr. Hunt is qualified as an airline transport pilot and specializes in flying the MD-87 for special projects including operating the plane as a tanker on fire-fighting jobs. He began working in his family's mines at the age of ten and his involvement in mining has continued throughout his adult life; and in addition to his other pursuits. Mr. Hunt and his son, Nathan, established Groundhog Mining & Milling Co., LLC to perform a wide array of professional and specialized contract services in the underground and surface mining industry and the civil construction industry. He and Nathan own the family mineral properties and are continuing the exploration and development of an indicated copper porphyry deposit on these properties. See also: www.linkedin.com/delbert-hunt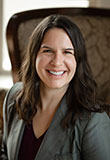 Alycia T. Moss, Director
Alycia T. Moss graduated magna cum laude from the University of Colorado at Denver in 1996, receiving her degree in History. Alycia earned her Juris Doctor from the University of Idaho College of Law in 2005, the same year she was licensed to practice law in Idaho.
Before law school, Alycia lived and studied in Russia and was a small business owner. She spent a year studying at St. Petersburg State University and she built, operated, and managed a guest ranch in eastern Idaho. During law school she was the student government vice president, law clerk for the Ambassador for War Crimes Issues at the U.S. State Department, exchange student at Skope Law School in Macedonia, and a published student author in the Michigan State International Law Review.
After law school, she served three and a half years as a law clerk to the Honorable Thomas W. Steptoe, Jr., circuit court judge, 23rd Judicial Circuit, Charles Town, West Virginia. Because of Charles Town's proximity to Washington, D.C., she advised the judge on major felony criminal cases and multi-million-dollar civil cases. After taking a break to have her daughters, she returned to work as an immigration attorney in 2012. See also: www.linkedin.com/in/alycia-moss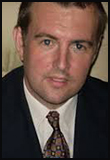 Gordon Sredl, Foreign Investment Manager
Mr. Sredl served as the Director of the GIU Promins Business Association in Zagreb, Croatia for over 12 years. Promins is the association for mining and quarrying and the most important representative of the extractive industry in Croatia. Among his other duties while at Promins, Mr. Sredl and the Association were tasked with the responsibility of preparing Promins' members for Croatia's admission into the EU.
Mr. Sredl is skilled in International Project Management, Corporate Social Responsibility, Business Planning, Analytical Skills, and Government. His extensive knowledge of, and insight into European business and mining, make him an invaluable asset to Merger as our European investment manager.
Mr. Sredl is currently employed as a geologist at IHU Geologie und Analytik, in Pretzien, Saxony-Anhalt, Germany and he holds a Master's Degree in geology and mineral resources. See also: www.linkedin.com/in/gordon-sredl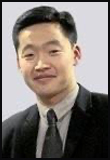 Batbayar Agvaannsharav (Bayar), Foreign Investment Manager for Mongolia
Mr. Agvaannsharav is the Financial Manager for Zasag Chandmani Mines LLC based in Mongolia's capital city, Ulaanbaatar. Being very familiar with the burgeoning mining industry in Mongolia, and with the players, both Mongolian and foreign mining companies. Bayar recognized early on the potential market for Merger's laser mining equipment, and the number of prospective investors in Mongolia for Merger. His instincts were correct as evidenced by the many very positive responses about mining with lasers he has thusfar received from mining industry representatives, including from attendees of the "Mining Mongolia Expo 2019" in Ulaanbataar. As Mongolia's economy grows, spurred by increased mining activity and foreign capital, Bayar will be in place to represent Merger and to seek investment for the company as well as to help market GOC laser mining equipment in Mongolia when production models are available for sale or lease. See also: www.linkedin.com/in/bayar-agvaan